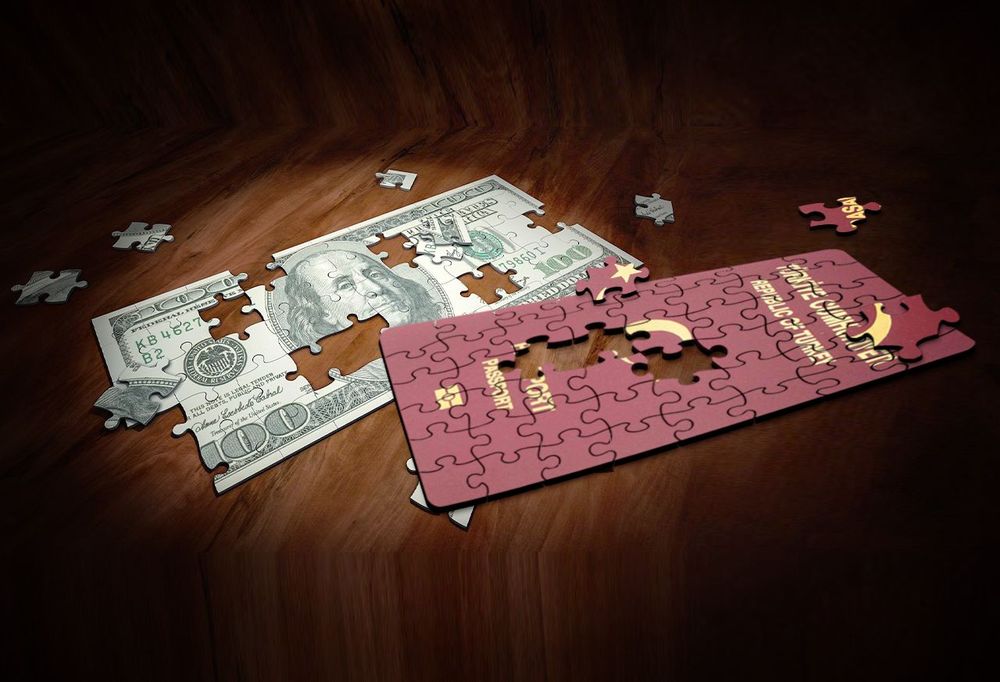 Obtaining a Turkish passport by investing
The Turkish passport has several advantages for its holder, being ranked 38th in the world and 18th in Europe, and the evaluation and ranking are done according to the number of countries that the passport holder can enter, without a visa, or with a visa issued upon arrival.
It is worth noting that the Turkish passport not so long ago was ranked 50th in the world, but thanks to the good relations between Turkey and the countries of the world, the government's interest in air transport, and support for tourism, Turkey was able to reach the 38th place in a short period, as it is expected that Turkey will make progress in the global ranking by 2023 due to its great interest in establishing and financing mega projects in the tourism and air transport sectors.
The Turkish passport allows its holder to enter 72 countries without issuing a prior visa, and also allows travel to 40 countries. The visa is issued at the airport upon arrival, and also gives the right to issue an electronic travel visa online for eight countries. About 94 countries impose entry visas on Turkish citizens, of which about 28 are EU countries.
In addition to the previous privileges, the Turkish passport offers many privileges and facilities, as it is possible to apply for a passport directly upon obtaining Turkish citizenship without the need for a period of residence, as is the case in most countries.
• Features of the Turkish passport 2021
The Turkish passport holder enjoys the full rights of Turkish citizenship and can also obtain a long-term passport that only needs to be renewed once every 10 years. Turkish law allows dual citizenship and therefore no one will have to give up their original citizenship. The Turkish passport also provides the right to enjoy free health and educational services for Turkish citizens.
One of the important points for many who are concerned about transactions within government departments, there is no concern in this regard, because the Turkish government provides the necessary facilities that contribute to the speedy issuance of the passport from the Turkish Population Department.
The Turkish passport provides the ability to travel to more than 77 countries without a visa and facilitate entry to the Schengen area. Also, the Turkish passport holder can benefit from the retirement program like any Turkish citizen.
The Turkish passport holder has the right to express his opinion and vote in the Turkish elections.
• What are the documents required to obtain a Turkish passport?
1. Personal identity and a copy of it.
2. Two personal photos.
3. Postal payment receipt.
4. Residence proof document.
5. Request to extract and fill in the required data.
After completing the previous steps, the passport is sent to the applicant at the address he specified in the Population Department, after a maximum period of 30 days. If the required period is about 10 years, the cost of a Turkish passport is about 1,000 Turkish liras, which is only about 147 USD.
• Obtaining a Turkish passport through investment
There are many options for obtaining a Turkish passport through investment, and these options are:
- Buying a property and having a residence permit: One of the easiest options to invest in Turkey is the Real Estate Investment Program, a program that was established in 2018, which provides individuals and their families with a unique opportunity to obtain citizenship in a short period of time by purchasing a property worth 250.000 USD. The property must be maintained for at least three years, and the Turkish passport will be issued after 6 months.
- Possessing a property to obtain citizenship: In this option there are no restrictions on investment or property value, if you buy any property of reasonable value in Turkey you will get a one-year residence permit, which you can renew every year. Once you have spent 5 years and the property is registered under your name, you can apply for Turkish citizenship.
- Investment in a company for Turkish citizenship: If you invest $2 million in a Turkish company or buy shares in this company, you can apply for fast track citizenship. But you can't take the investment for three years.
- Bank Deposit Program: In the fourth option it is required to make a fixed amount of 500,000 USD deposit for 3 years in a Turkish bank. You are eligible to apply for Turkish citizenship.
Owning a Turkish passport has become a dream for many, not to mention that Turkey is a country that is witnessing an unprecedented renaissance and great interest and hard work in giant projects, most of which are almost completed. The Turkish government is working to offer large investment facilities to obtain its passport in the best and shortest possible way, and is also working to strengthen the economy and provide it with new sources of income that guarantee its development and stability in the long term, attracting foreign investments and capital, in addition to developing all sectors, especially real estate and investment.
related articles :
buy villas in Turkey overlooking the sea
All the information about Turkish citizenship 2021-2022
The cheapest apartments in Turkey 2021
The best areas to buy villas in Istanbul 2021
What are the conditions for obtaining Turkish citizenship
Cheap apartments for sale in Istanbul 2021
Steps to buy property in Turkey
The advantages of buying apartments in installments in Istanbul
How to get real estate residence in Turkey
#akarkom_real_estate #real_estate_investment
#property #turkey_real_estate #turkish_citizenship