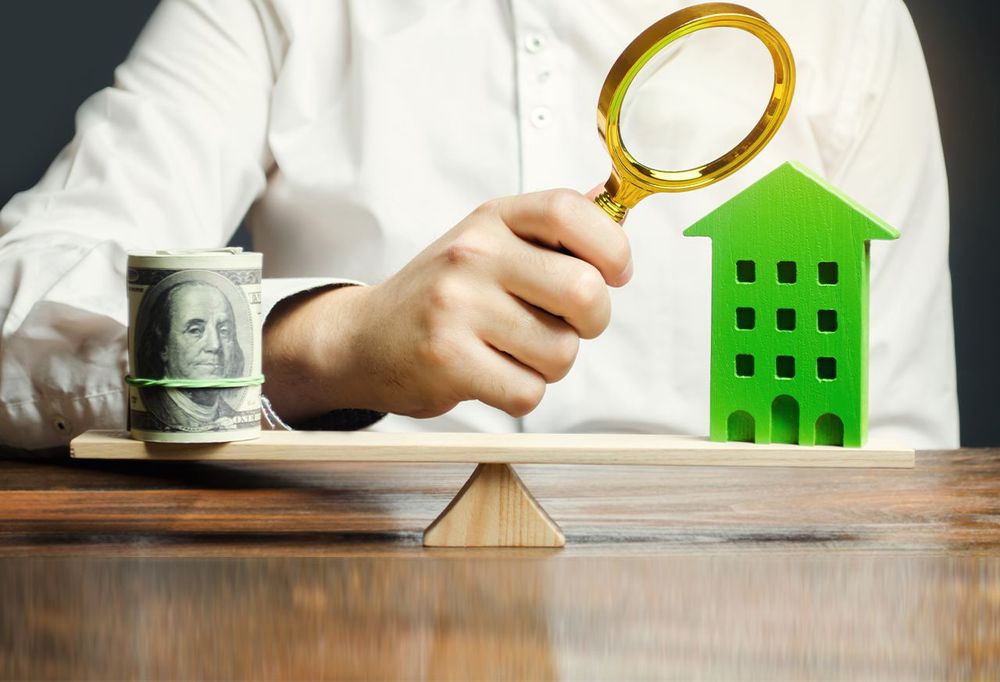 Costs of buying a property in Turkey 2022
Real estate prices in Turkey are competitive with real estate prices in major countries known globally, and the annual increase in Turkish real estate prices is good and encouraging investment. The real estate market in Turkey has many advantages that make Turkey one of the most important countries at this level, and this is what attracts investors and tourists from all over the world.
The development that Turkey's cities have achieved in the economic, cultural, tourism and educational fields has played a major role in people's desire to buy real estate and go to Turkey and search for apartments for sale in its states, and this has played a major role in the boom in its real estate market.
• Real estate Turkey and some misconceptions
Many people think that buying real estate in countries such as Turkey is difficult to reach, and many consider it just a passing idea, ignoring that this is not impossible and that it is achievable and not expensive, as the prices of real estate of all kinds in Turkey are not considered expensive. According to studies conducted with regard to housing or buying between Turkey and European countries, the conclusion was that many Europeans and owners of money prefer buying real estate in Turkey over buying it in European countries. The large material differences between Europe and Turkey made the latter the focus of attention for many traders, brokers and owners of capitals wishing to buy a special property at desirable prices. The cities of Turkey are famous for their reasonable prices and distinguished specifications, so your savings of a good amount of money may enable you to start buying a modest and simple property in Turkey. But that is not all. There are many financial details and steps related to buying real estate in Turkey that we will learn about in this article.
The most important financial details related to buying a property in Turkey
·
Title Deed Transfer Fees (Title deed):
In most European countries, title deeds are transferred by a public notary office. But in Turkey, the General Directorate of Land Registry and Cadaster implements the procedures. Both buyer and seller must be present unless either party has given a power of attorney. Transfer tax of 4% of the declared value of real estate is paid in the title deeds department, as transfer tax. The buyer pays title deed tax. There are many costs and taxes around 3.500 TL which are:
- Passport translation at a notary public (300 TL per person)
- Translation of the address document at the notary public to open a bank account
- Sworn translator
- Power of attorney (optional)
- Obtaining a tax number
- Photos
- Land registry tax
In addition, the Land Registry Department and the Land Registry Directorate charge a one-time service fee of about 400-1,300 Turkish liras.
·
The property tax
it is paid each year and is 0.2% in urban municipalities and 0.1% in non-urban areas. The tax rate on commercial real estate is 0.4% in urban areas and 0.2% in non-urban areas.
Taxes are used by the government in order to improve the flow of water and sewage, and to provide security elements and fire services and the necessary needs that the government deems necessary.
·
Real estate and earthquake insurance:
Earthquake Insurance (DASK) is mandatory in Turkey and is calculated on a square meter basis. Risks that may arise such as fire, explosion, tsunami or landslides during and after an earthquake are subject to seismic insurance. Fees range from 150 TL to 250 TL (depending on the square meter).
Real estate insurance provides protection against most risks to the property, such as fire, theft and some weather damage. This includes specialized forms of insurance such as fire insurance, flood insurance, earthquake insurance, and home insurance. Real estate insurance provides financial reimbursement to the property owner in such cases.
·
Obtaining electricity and water subscriptions:
Subscription fees for electricity and water vary from a province to another.
- Electricity subscription fee: When subscribing for the first time, you will pay between 100 TL and 500 TL for the electricity subscription and additional deposit fees. The transfer fee is as much as the deposit amount.
- Water subscription fee: When you sign up for the first time, you have to pay 775 TL for the subscription fee and additional deposit fee. The transfer fee is as much as the deposit amount plus DASK if it expires.
·
Maintenance fee:
When buying an apartment in shared service buildings, there is a monthly fee for the apartment complex that goes to public utilities such as escalators, swimming pools, garden maintenance and security. Read more about maintenance fees in Turkey.
related articles :
buy villas in Turkey overlooking the sea
All the information about Turkish citizenship 2021-2022
The cheapest apartments in Turkey 2021
The best areas to buy villas in Istanbul 2021
What are the conditions for obtaining Turkish citizenship
Cheap apartments for sale in Istanbul 2021
Steps to buy property in Turkey
The advantages of buying apartments in installments in Istanbul
How to get real estate residence in Turkey
#akarkom_real_estate #real_estate_investment
#property #turkey_real_estate #turkish_citizenship